Savagar and Searle see in 2013 at Cirencester's Lake 32
On Tuesday 1st January, Stroud Master's Lorraine Savagar and Richard Searle, together with ten other open water swimmers - and watched by just as many family and friends - saw in 2013 with a swim in Cirencester's Lake 32 (much as they did last year when they saw out 2011).
Some of the twelve simply opted to swim a hundred meters, but Lorraine and Richard choose a longer cold water swim, with Lorraine swimming 750m and Richard 1km in the calm 7oC water.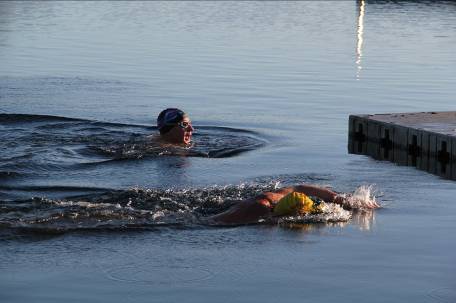 Richard - Yellow Cap
Once back on the lake's foreshore, and with wetsuits removed, they entered the water for a second time, with Richard having an impromptu 50m race with a fellow swim partner. Afterwards they enjoyed the first sunshine of 2013 whilst changing back into warm clothes.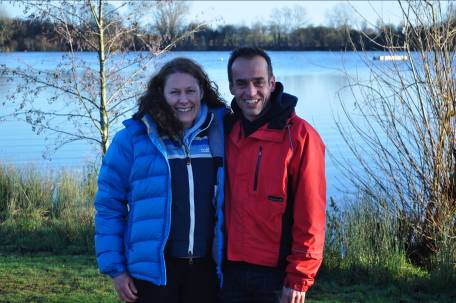 Lorraine and Richard